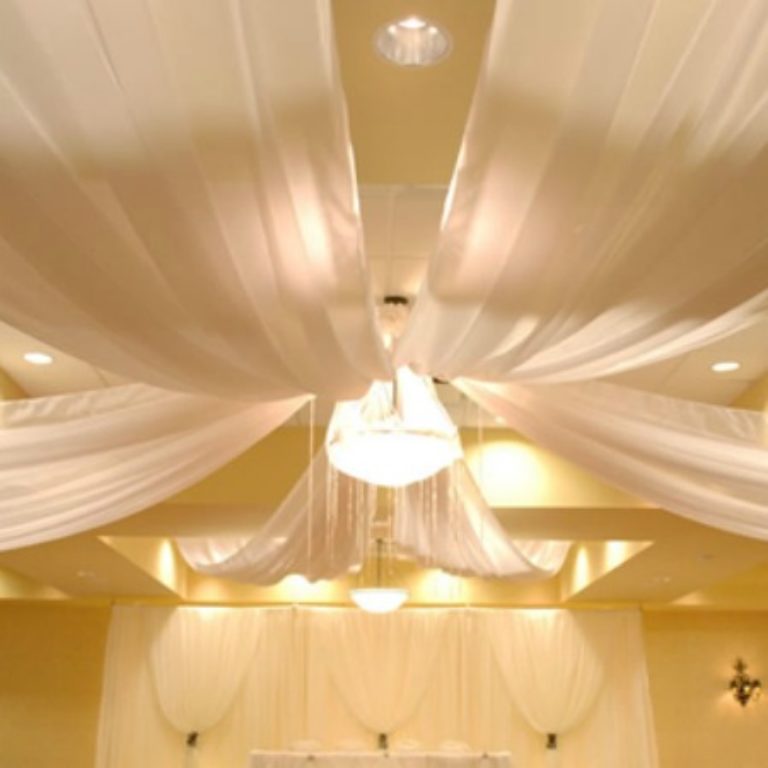 Draping your ceiling with fabric can add a bit of romance and drama to your event. Ceiling Drape panels are 5ft wide white sheer voile. Installed on a drop ceiling only. See sizing below.
Cost includes Installation (delivery not included)
Kosins also offers custom ceiling draping in barns and a variety of venue spaces. For custom drapery options contact our Event Designer to create a drape that is uniquely you.