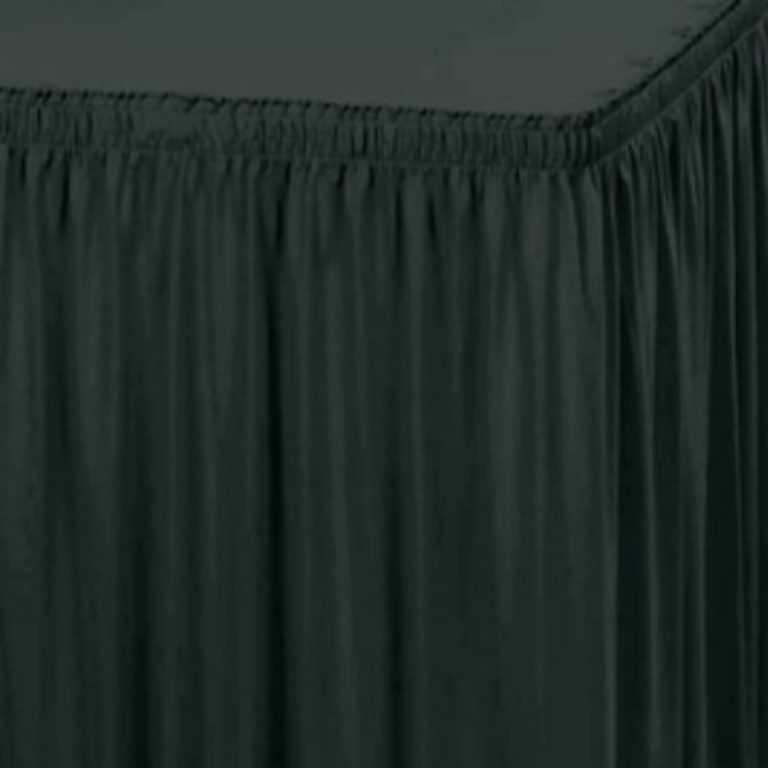 "Kosins carries three standard table skirt lengths, 8′ long, 14′ or 21′. All standard sizes come in the industry standard 29″ height since standard tables are 30″ tall and you do not want the table skirt on the floor.
8′ Table skirt is typically used in conjuntion with a 14′ skirt to go completely round a 8 ft table.
14′ Table skirt will skirt 4 sides of a 4′ banquet table, a 48″ round table or 3 sides of a 6′ or 8′ banquet table.
21′ Table skirt will completely skirt a 72″ round table, an 8′ banquet table or 3 sides of two 8′ banquet tables that are together. Make sure to complete your table skirt order by renting a linen to cover the top of your table. "