10w x 8h Pipe and Drape Section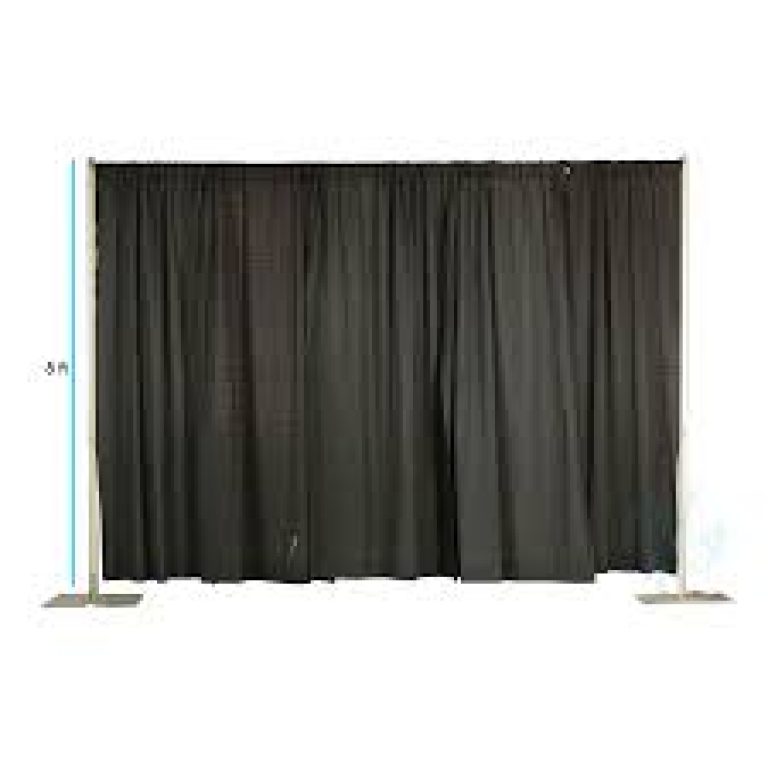 Our 8×10 Pipe and drape sections are perfect for conventions, meetings, creating additional rooms, or just covering area that you dont want to be seen. They come with 3 basic black or banjo drape in several colors.
EACH ITEM BELOW IS PRICED FOR A 8ft HIGH by 10ft WIDE SECTION. SECTIONS CAN BE REDUCED TO 6FT WIDE TO FIT ROOM DIMENTIONS. NOTE THE NUMBER OF 6-10FT SECTIONS YOU NEED BELOW TO COVER THE AMOUNT OF SPACE REQUIRED.