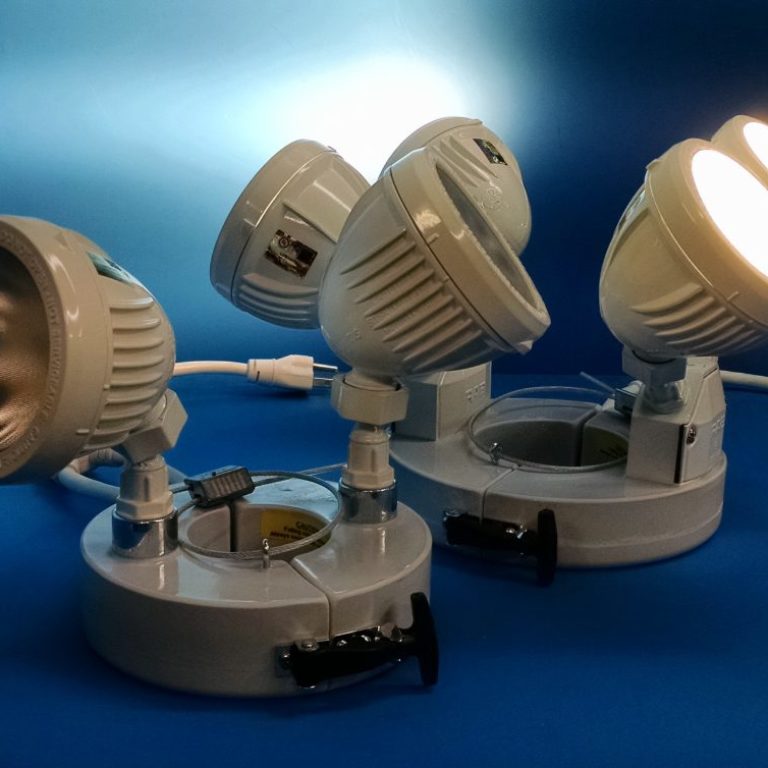 Our LED Light Rings can be used on the centerpole or side pole of a tent to create dramatic uplighting or use to spotlight special areas inside.
2 Light Rings are used on 20″ Wide Tent Centerpoles and Sidepoles
4 Light Rings used on 40″ Wide Tent Centerpoles.
Add a dimmer to control the light throughout the event.