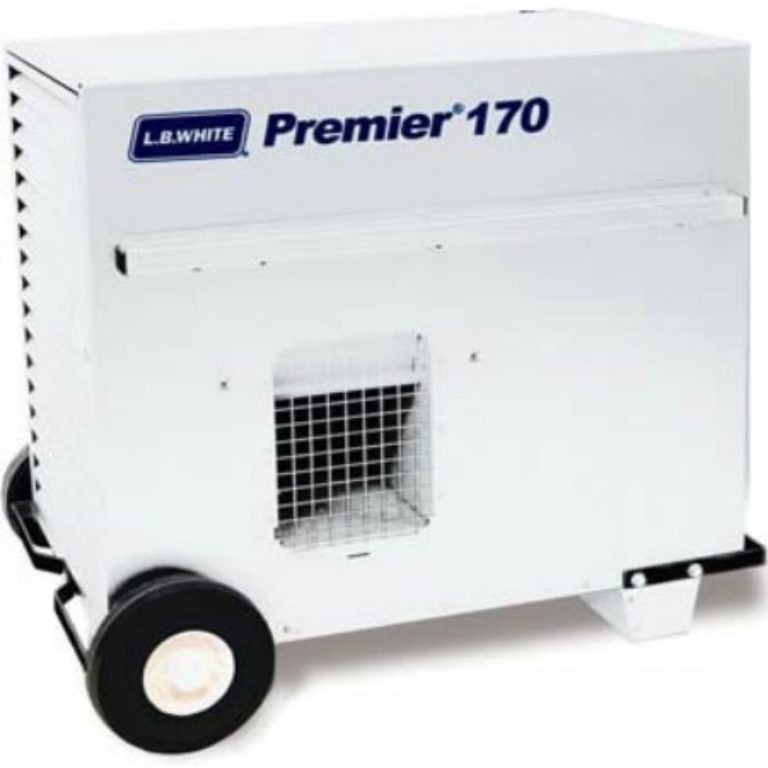 Lb White Premier 170 170,000 Btu Propane Ductable Direct Fired Event Tent Heater has a quiet operation and completely enclosed flame to give you the flexability to use indoors or out. When used in a tent, it will raise the inside temperature 45 degrees from the outside temperature.
Recomendations: heats up to 30 x 50 tent size and uses two 100lb propane tanks.
Not recommended for sleeping environments.